WiDS London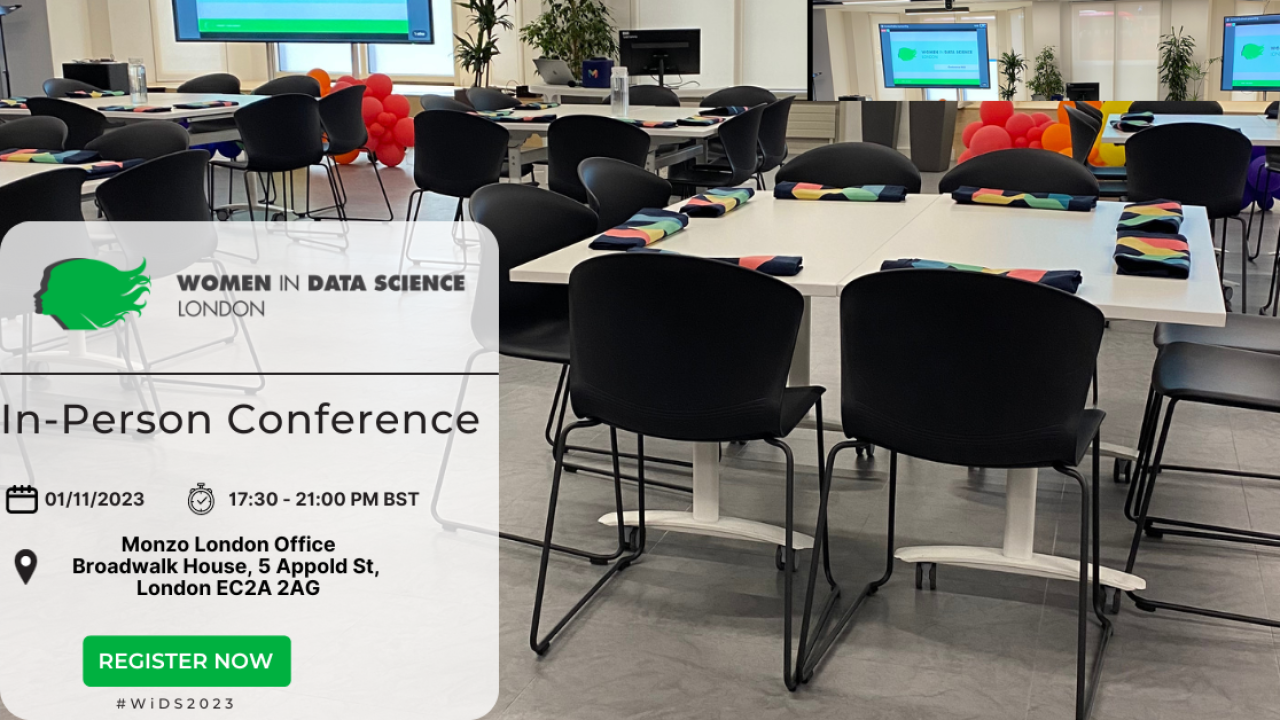 Summary
We are delighted to announce we will be hosting our in-person Women in Data Science (WiDS) London 2023 Conference. We invite you to register and attend.
Please save the date and tag your friends who should attend the event with you!
WiDS London 2023 Conference is an independent event that is organised by WiDS London 2023 Ambassadors – Chinazor Vivian Kalu, Sumakshi Chauhan, Imoleayomide Ajayi, Mahathi Parvatham, Melissa Torgbi Gavita Regunath as part of the annual WiDS Worldwide Conference, the WiDS Datathon, and an estimated 200 WiDS Regional Events worldwide.
Everyone is invited to attend all WiDS conference and WiDS Datathon Workshop events which feature outstanding women doing outstanding work. Our main goal is to inspire and educate students, professionals, employers, and employees, male and female alike, with the many great stories and experiences of women in the field of data science and to support women in this ecosystem.
Our 2023 WiDS London Conference Organisers aim to make it a terrific event for learning and networking, and it takes take place on the 1st of November 2023, featuring a keynote and talks on how to overcome obstacles to craft your career in Data Science and all you need to know about a data career at Monzo from industry experts.
Please email any dietary needs to widslondon.uk@gmail.com before the 27th of October 2023