February 10, 2017
A Quest for Visual Intelligence in Computers | Fei-Fei Li | WiDS 2017
About This Video
It takes nature and evolution more than five hundred million years to develop a powerful visual system in humans. The journey for AI and computer vision is about fifty years. In this talk, I will briefly discuss the key ideas and the cutting edge advances in the quest for visual intelligences in computers. I will particularly focus on the latest work developed in my lab for both image and video understanding, powered by big data and the deep learning (a.k.a. neural network) architecture.
Fei-Fei Li, Chief Scientist, AI/ML, Google Cloud, Professor of Computer Science, Stanford University
Director, Artificial Intelligence Lab
In This Video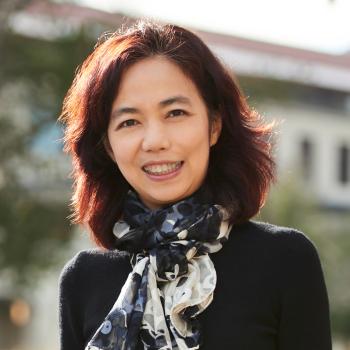 Associate Professor at Stanford University
Dr. Fei-Fei Li is the inaugural Sequoia Professor in the Computer Science Department at Stanford University, and Co-Director of Stanford's Human-Centered AI Institute. She served as the Director of Stanford's AI Lab from 2013 to 2018. And during her sabbatical from Stanford from January 2017 to September 2018, she was Vice President at Google and served as Chief Scientist of AI/ML at Google Cloud. Dr. Fei-Fei Li obtained her B.A. degree in physics from Princeton in 1999 with High Honors, and her PhD degree in electrical engineering from California Institute of Technology (Caltech) in 2005. She also holds a Doctorate Degree (Honorary) from Harvey Mudd College. Dr. Li joined Stanford in 2009 as an assistant professor. Prior to that, she was on faculty at Princeton University (2007-2009) and University of Illinois Urbana-Champaign (2005-2006).