March 11, 2021
Stanford Ethics Panel: Lynn Kirabo, Lucy Bernholz and Aslihan Dermikaya | Stanford 2020
About This Video
Best of WiDS features Stanford's Ethics Panel from Stanford 2020!
In This Video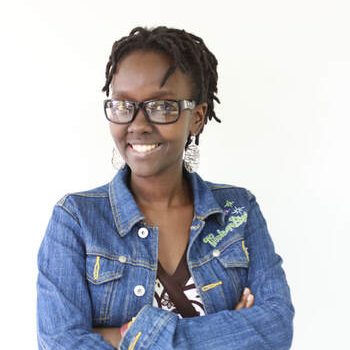 PhD Student, Carnegie Mellon University
Lynn Kirabo is a PhD student in the Human-Computer Interaction Institute at Carnegie Mellon University. Her research interests lie in understanding the role that context plays in technology design & adoption among different communities, such as people with disabilities and residents of the Global South. She is currently exploring the design of equitable mobility in East Africa and the use of Adaptive User Interfaces among people with disabilities in Pittsburgh.
She completed her MS in Information Technology at Carnegie Mellon University – Africa and a Bachelors in Information Technology at Makerere University Kampala, in Uganda. She spent ten years working in industry as a Software and Front-end web developer. Outside of work, Kirabo enjoys immersing herself in literary worlds and crocheting.